2019 Tax Key Dates
Income tax season is upon us! Check out the below 2018/2019 Ample Finance tax return planner to make sure you don't miss any key dates. Let us know if you think it's helpful, and if we should make it into a fridge magnet!?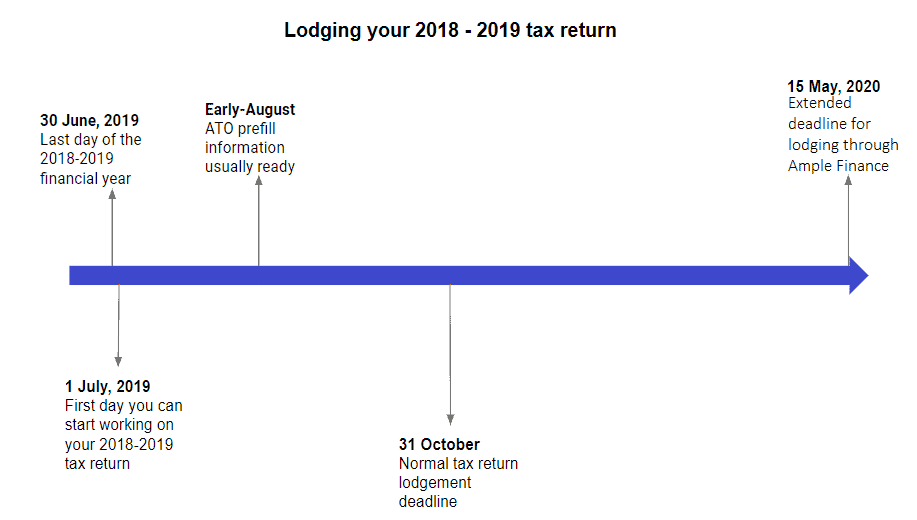 From 1 July 2019: the 2018-2019 tax return can be lodged through Ample Finance
Early-August, 2019: the usual date at which all ATO prefill information is available on the tax return. You can start any time from 1st July, and may need to manually enter information not imported from the ATO .
31 October 2019: normal deadline date for lodging the 2018-19 tax return
15 May 2020: the extended deadline most Ample Finance clients can expect to receive by using an Accountant (such as Ample Finance). Whether or not you have this extension typically depends on your past lodgement history with the ATO.
You May Also Be Interested In: